Your Event Is The Only One That Matters!
Events | Nightclubs | Weddings | More
Meet DJ Sweetlife
DJ Sweetlife has a long and storied 15+ year career of rocking venues from coast to coast! An open format DJ with deep crates, DJ Sweetlife is at home at ANY event and is ready to take YOUR event to the next level!
When you need excellent DJ entertainment for you and your guests, look no further than DJ Sweetlife.
Hit the "Book DJ Sweetlife" button and lets get started!
Your Event is the only one that matters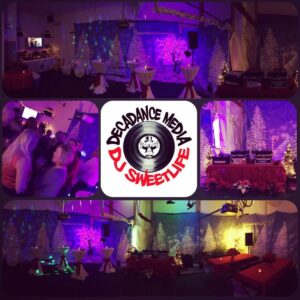 "Happy Birthday, Honey!"
Guests: 200+
"I hired Decadance Media for my wife's surprise 40th birthday party and Eric did not disappoint. His music library was deep and he had nearly everyone on the dance floor". If you are thinking about adding a DJ for your next event, don't sleep on hiring these guys."
Russell F. – Husband of the Year (Well…Definitely Husband of the Night!)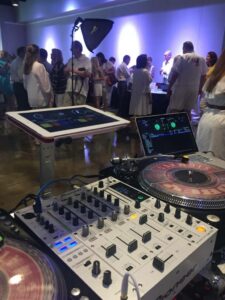 "A Great Night For A Great Cause!…"
Guests: 150+
"It was great working with you on this event! Everyone I spoke with had a great evening and really enjoyed themselves. Thank you so much for helping to make this first time event a huge success for Little White Dog Rescue!"
Kelly J. – Event Planner – Little White Dog Rescue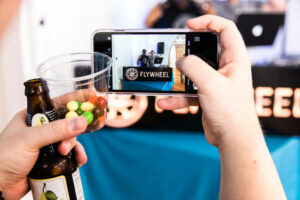 "A Retreat To Remember…"
Guests: 70+
"DJ $weetlife completely took our retreat to the next level! The atmosphere was so energetic and lively that there was never a dull moment. And you'd think that after two full days of spinning up our favorite hits, things would get a little repetitive, but the song selection was so diverse that we never heard a song more than once (except for a couple special requests!). His music was hands-down one of the best aspects of our event."
Morgan – Flywheel Marketing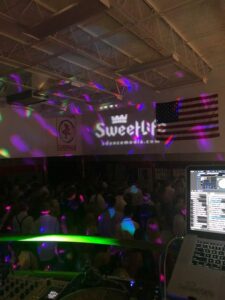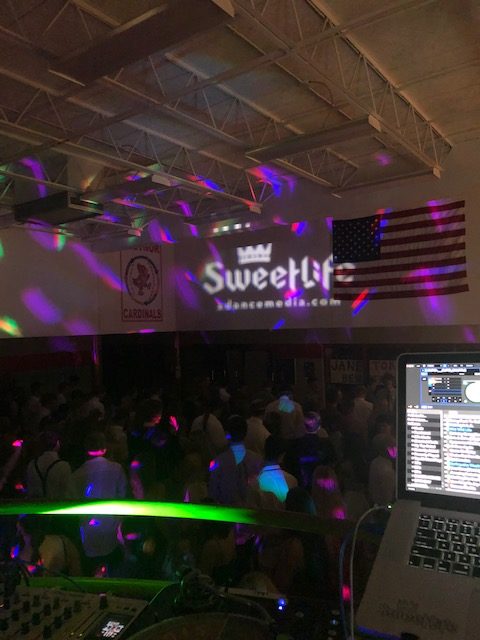 "Fostering Good Times for High School Events…"
250+ Guests
"We've had DJ Sweetlife for several dances at our school in recent years, and he never disappoints! The kids love him, and he keeps them dancing all night long. As a chaperone, I never have to question the music selection or the appropriateness of song lyrics. Huge relief! We will definitely continue booking with him in the future."
Marilyn Abbott, Treynor High School Prom Sponsor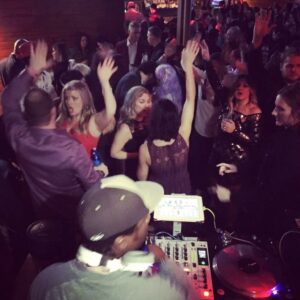 "A Graduation Party To Remember!…"
250+ Guests
"Hi Eric, What a great Friday night! The graduates had an incredible time on the dancefloor. Thank you so much for making the party the place to be that night. I had many compliments about the music and how you kept the kids dancing! Thank you again!"
Sally E. – Graduation Planner Extraordinaire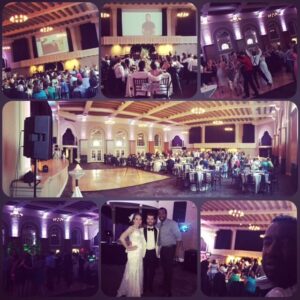 "A Midsummer Night's Wedding…"
Guests: 250+
"We used DecadanceMedia for our Daughter and son in law's wedding. Eric Swanson was awesome and the dance floor was packed for the entire evening. He was able to mix music and transition the night away. Most DJ's do the same old song and dance but DecadanceMedia made the evening special. Several of the guests were musicians and even stated "how smooth he transitioned to variety of songs". He worked with us on play lists that would work for the entire wedding party and guests. He had great suggestions and worked well with all of the vendors. Using Decadance Media made it the best party we have ever had. Thanks Eric."
Tammy N. – Awesome mom (now mom-in-law) and meticulous wedding planner!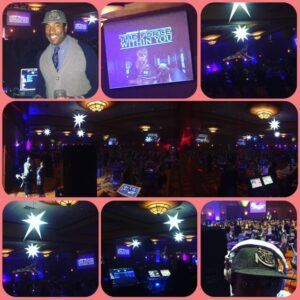 "The Force Within You…"
Guests: 800+
"DJ Sweetlife brought great energy to our annual employee awards event.
Many of the employees commented on his fun music choice and funky style.
Thank you for helping to make our event a success! We would definitely ask him back!"
Teresa L. – Director of Marketing – C and A Industries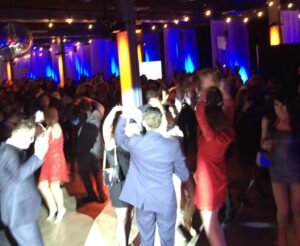 "Let's get Married!"
Guests: 200+
"Eric you truly exceeding our expectations. You "understood the assignment". My guests had an amazing time at the wedding and that is due to the fantastic music and dancing. You played all the music we love and made the right call on songs being requested. We appreciate everything you did for us!"
Amanda F. – Blushing New Bride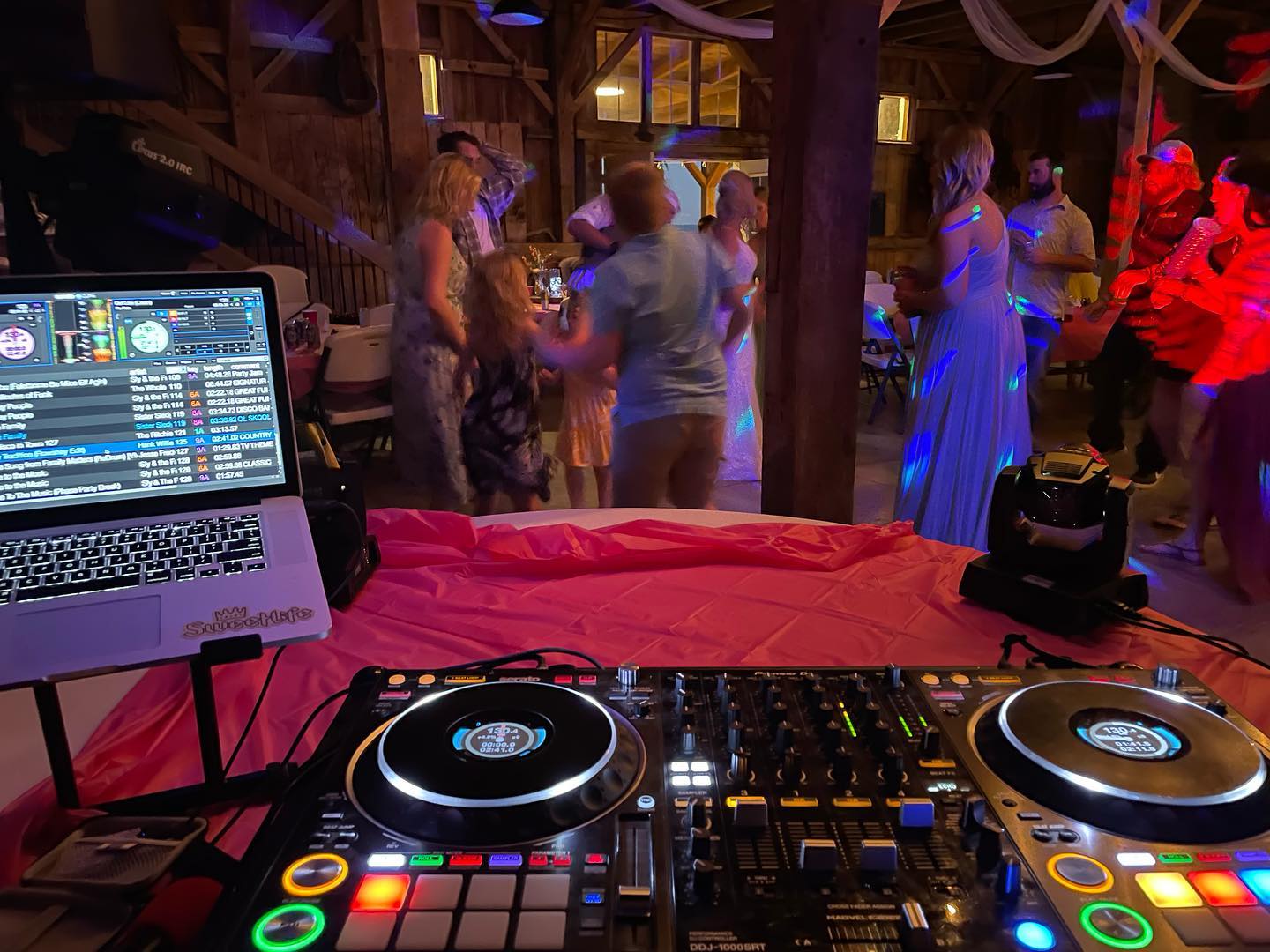 "Mountain Top Marriage!"
Guests: 200+
"Thank you so much for making our special day perfect! We loved having you to help us celebrate and make sure everything went perfect!"
Paige M. – Blushing New Bride